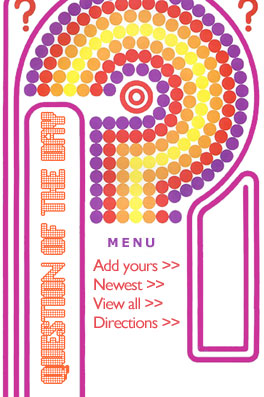 Directions / Help

Its pretty easy actually.

1. Start by thinking of a good question that you know is a topic of controversy amongst your friends.


2. Then think of up to 9 choices for them to choose (vote) from.


3. Place your question and answers into our form.


4. Pass the URL to all your friends and make sure they vote!


5. Since everyone always complains about not having a certain choice available, now anyone can add more choices to your "Question of the Day"!


6. Come back and check on the voting progress and see what people think about your question.


7. Thanks.